REVERSE OSMOSIS FILTERS SHIP FREE*!
*See Shipping Information for more details.
Reverse Osmosis Filters should be changed on an annual basis for the cleanest, best tasting water.  We carry Replacement Reverse Osmosis Filters for Puronics MicroMax 7000, Puronics MicroMax 6500 and FilterPro 5500 Reverse Osmosis Filter Systems.  If you need assistance finding the correct filter, please give us a call.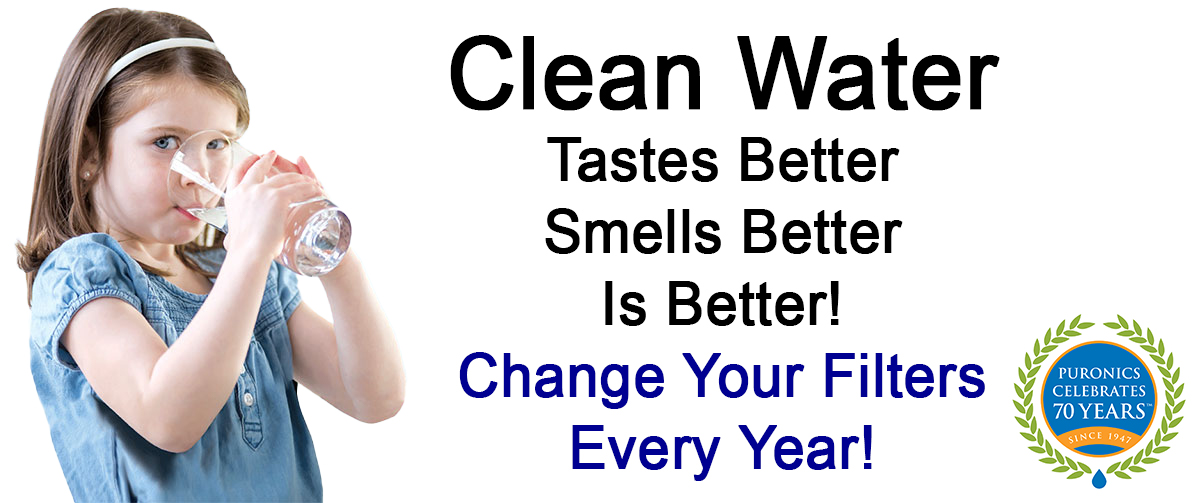 Shop For Reverse Osmosis Filters
We carry Reverse Osmosis Filters for the following Reverse Osmosis Systems.
If you are not sure which filter you require, please give us a call at (800) 834-2882.
FilterPro 5500 Filters
It is recommended to replace your Reverse Osmosis Filters on an annual basis.  More frequent replacements would be suggested if your Reverse Osmosis system filters more water than the average household, such as offices.